Dr. Frans J. Cronjé Practice
MBChB (UP), BSc(Hons), MSc (Aerospace), DOM
Designated Senior Aviation Medical Examiner
Diving Medical Examiner - Class II (Air)
Occupational Medical Practioner
Near Tygervalley, Ridgeworth (Bellville)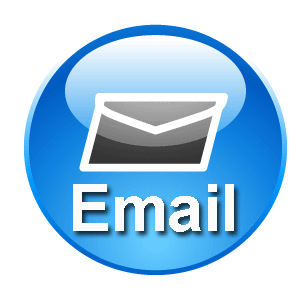 PLEASE NOTE: Dr Frans and Sr Lucie Cronje have accepted a two-year training and clinical position in Aerospace and Hyperbaric Medicine at the American Mission Hospital in the Kingdom of Bahrain from 26 February 2023 until 3 March 2025.
The South African practice will not be available for appointments from 20 February 2023 until 1 March 2025.
After 17 February 2023, the Booking tab below will only show availability after 3 March 2025.
Note there is now also a LIGHT BLUE BUTTON with a list of all Senior DAME's in CT area and a
DARK BLUE BUTTON with all the Diving Medical Practitioners in South Africa on a Map with their details as you Zoom in.
Kindly make appointments with them.
All your records are available to them through the SACAA EMPIC system or SAUHMA Database, so your visit to them should be simple and without any difficulty. Thank you for your support of our practice. Some of you have been with us for many years, and we will miss you until we hopefully see you again in 2025. With great appreciation. Dr Frans & Sr Lucie Cronje
Professional Profile - Dr. Frans J. Cronjé
Dr Frans J Cronje is a General Medical Practitioner registered with the Health Professions Council of South Africa. He has received training in South Africa and in the USA and has been licensed to practice medicine in both countries. Over the past 21 years he has specialized in Aviation Medicine; Hyperbaric Medicine; Tinnitus (ringing in the ears); Balance Disorders & Rehabilitation; Wound Care; and Spirituality & Health at Pretoria University (RSA), Duke University (USA), the University of Southampton (UK) and Emory University in Atlanta (USA) respectively.
In addition to his Private Medical Practice, he is:
Senior Researcher & Lecturer at the University of Stellenbosch, Interdisciplinary Health Sciences Department; Community Health; Faculty of Medicine & Health Sciences

Founder, former CEO & present Board Member of Divers Alert Network Southern Africa

Senior Medical Officer at the Baromedical Facility, Tygerberg Campus – Department of Health Western Cape
His previous professional experience includes:
1 Military Hospital: Internship (1992)

Medical Officer Dept Anaesthesia, 1992 - 1993

Institute for Aviation Medicine (IAM): Director of Hyperbaric Unit, 1993 – 1998

Senior Aviation Medical Examiner, 1993 - present

Medical Rescue International (DivEvac): Medical Director, 1993 - 1996

Duke University Medical Centre; Durham; NC; USA. Centre for Hyperbaric Medicine and Environmental Physiology: Hyperbaric Academic Fellowship, 2002 – 2003.

Invited professor – Director of Aerospace Medicine Programme (as part of postgraduate Baromedicine Degree) at the University of Belgrade, School of Medicine, Yugoslavia (now Serbia), 1998 – present.

Programme Developer & Course Director for: (1) Bennett & Elliott's Physiology and Medicine of Diving Course: 13-26 March 2002; 12-19 August 2006; (2) Diving & Hyperbaric Medicine Staff Training Course; 1997-present; Course Director (14 courses to date – 2 international) (3) HPCSA licensing course for audiologists in vestibular assessment: Vestibular Assessment and Rehabilitation Course, with course co-director, Christine Rogers, UCT -10-17 March 2008.

University of Pretoria, Department of Internal Medicine; Division of Aerospace Medicine: Extraordinary Senior Lecturer, part-time, 2006 - 2008; Lecturer & External Examiner in Aerospace Medicine, 1996 – 2005; Honorary Appointment: Department of Anaesthesiology, March 2000-2001;

On Faculty of 15 international wound care, diving medicine & hyperbaric medicine courses in the US and Europe.

Delivered International Position Papers: HBO & Cerebral Palsy (Malta; 2000) at the European Undersea & Baromedical Society Annual Scientific Meeting; HBO and Stroke (San Francisco; 2005) at the International Congress of Hyperbaric Medicine Triennial Scientific Meeting; Cost-effectiveness of HBO in Wound Care (Ravenna; 2006).

Member of the Expert Jury for European Consensus Conference on Oxygen and Tissue Repair – October 2006 (Ravenna, Italy).

Eugene Marais Hyperbaric Oxygen Therapy Centre: Owner, Private Medical Practitioner & Medical Director, 1998 to 2007.
Awards
Academic colours: University of Pretoria (1991) MBChB; (1997) BSc (Hons) Aerospace Medicine; MScAerospace Medicine (2006).

Poseidon award (South Africa): Contributions to Diving Safety. Rescue Sunday 1996

DAN America Award 1999: Contributions to Diving Safety & Research

Duke University Department of Anaesthesia, Dick Smith Post-Doctoral Clinical Research Award for"characteristics of doubtful versus non-doubtful cases of decompression illness in recreational divers."2003

Postgraduate publication award in 2005/6 University of Pretoria; Faculty of Health Sciences. 2006
Selected Publications:
Peer-Reviewed Journals
Cronje FJ, Meintjes WA, Bennett PB, Fitchat S, Marroni A, Hyldegaard O. Analysis of clinical outcomes of linear vs. deep stop decompression from 3.5 to 6 atmospheres absolute (350 - 600 kpa) in awake rats. Undersea Hyperb Med 2011;38:41-8.

Niinikoski J, Bakker D, Cronje F, et al. ECHM-ETRS joint conference on oxygen and tissue repair, Ravenna, Italy, October 27-28, 2006: recommendations by the international jury. Int J Low Extrem Wounds 2007;6:139-42.

Mitchell SJ, Cronje FJ, Meintjes WA, Britz HC. Fatal respiratory failure during a "technical" rebreather dive at extreme pressure. Aviat Space Environ Med 2007;78:81-6.

Bennett PB, Marroni A, Cronje FJ, et al. Effect of varying deep stop times and shallow stop times on precordial bubbles after dives to 25 msw (82 fsw). Undersea Hyperb Med 2007;34:399-406.

Marroni A, Bennett PB, Cronje FJ, et al. A deep stop during decompression from 82 fsw (25 m) significantly reduces bubbles and fast tissue gas tensions. Undersea Hyperb Med 2004;31:233-43.

Cronje FJ, Carraway MS, Freiberger JJ, Suliman HB, Piantadosi CA. Carbon monoxide actuates O(2)-limited heme degradation in the rat brain. Free Radic Biol Med 2004;37:1802-12.

MacFarlane C, Cronje FJ. Hyperbaric oxygen and surgery. S Afr J Surg 2001;39:117-21.

MacFarlane C, Cronje FJ, Benn CA. Hyperbaric oxygen in trauma and surgical emergencies. J R Army Med Corps 2000;146:185-90.

Cronje FJ. A review of the Marx protocols: prevention and management of osteoradionecrosis by combining surgery and hyperbaric oxygen therapy. SADJ 1998;53:469-71.
Journals
Cronjé FJ. Examination of Sport Scuba Divers. SAFP; 11:294-297. 1991.

Cronjé FJ. Diving Accidents in Southern Africa. Dive Southern Africa Jan- Dec 95 (6 issues)

Cronjé FJ, MacFarlane C. Review Article: Hyperbaric Oxygen Therapy in RSA in the 1990's. Nov 2002.

Cronjé FJ. Hyperbaric Oxygen Therapy in Cerebral Palsy – A position paper. EUBS Workshop. Malta, 14-17 September 2000.

Cronjé FJ. History of recreational scuba diving. Dr Peter Bennett Symposium 2004, Durham, NC: 42-49.
Editorial Letters
Cronjé FJ. Oxygen therapy and wound healing--topical oxygen is not hyperbaric oxygen therapy. S Afr Med J 2005;95(11):840.

Cronje F. Hyperbaric oxygen therapy for children with cerebral palsy. S Afr Med J 2001;91:615-6.

Cronjé FJ. Hyperbaric oxygen therapy for children with cerebral palsy. S Afr Med J 1999;89(4):359-60; author reply 361.

Williams KA, Cronje FJ, Avenant L, Villet MH. Identifying flies used in maggot debridement therapy. S Afr Med J 2008;98(2):630-631
MSc Thesis
Cronjé FJ. A study of the application of reduction gas analysis in determining the relationship between carboxyhaemoglobin and tissue CO levels in brain, heart, and skeletal muscle after extreme exposure to CO poisoning in rats: Masters of Science Thesis: University of Pretoria, 2006.
Book Chapters
Cronjé FJ. Diving and Hyperbaric Medicine. In Handbook for Air Medical Crew, Trauma Link. 2001.

Cronjé FJ, van Bever Donker S C, Burman F, Taite AJ, and Fitzpatrick L V. The use of hyperbaric oxygen therapy in the treatment of children with cerebral palsy -- a position paper. In The Proceedings of the 2nd International Symposium on Hyperbaric Oxygenation in Cerebral Palsy and the Brain-Injured Child. Best Publishing. Flagstaff, AZ. 2002: 131-150

Cronjé FJ, Duim W. The use of hyperbaric oxygen therapy acute and sub-acute stroke – a correlation between stroke type and response to HBO exposure in fifteen patients. In The Proceedings of the Fourteenth International Congress on Hyperbaric Medicine. Best Publishing. Flagstaff, AZ. 2003: 266-269.

Marroni A, Cronjé FJ, Meintjes WAJ et al. Dysbaric Illness. In Handbook of Hyperbaric Medicine. Springer-Verlag; London. 2005:701-748

Cronjé FJ, Duim W, Marroni A et al. Cerebrovascular Incidents (Stroke). In Handbook of Hyperbaric Medicine. Springer-Verlag; London. 2005:553-565

Weir G, Cronje FJ. Chapter 8: Ischemia and hypoxia: the therapeutic options. In The Wound Care Practice, 2nd Ed. Sheffield PJ, Smith P (eds). Best Publishing. Flagstaff, AZ. 2007:501-511.
Books
Balestra C, Germonpre P, Marroni A, Cronjé FJ. PFO and the diver. Best Publishing. Flagstaff, AZ. 2007.

Bennett PB, Cronjé FJ, Campbell E. Fitness to dive for scuba divers and diving instructors. Flagstaff, AZ: Best Publishing, 2006.